New Music 2019
esperame
Follow me on Spotify, Divinely Imperfect... New Music coming soon Tell a friend.
Based in Atlanta. Shadow The ArchAngel Fuses hip-hop with 80s Pop/Rock and R&B to create a frequency that will both inspire and infect you.
The long story
For many, the foster care system is a miserable cycle. An endless stream of homes until their 18th birthday. It can dampen the spirits while building up hostility towards the world. It's hard to imagine but it was Joshua Samuel Hines' reality after a broken home in Boston ushered him into that cycle down in Atlanta. He spent his childhood upset with the world. An anger brewed inside of him that many would have crumbled under. Joshua soon found his way out of the negative and into a more positive light when he found music and let Shadow The ArchAngel shine.
No matter where he was growing up, Shadow The ArchAngel took Michael Jackson with him. It was that influence that allowed him to find his own voice. Fusing together the best of '80s pop and rock with hip-hop and classic R&B, Shadow The ArchAngel's style came into its own. Utilizing high energy and infectious rhythms and melodies at the core of his creative process able to find his footing in the midst of genre blending. Shadow's goal is to tell stories in the form of pop songs. These stories can be as simple as sex, or as complex as keeping faith in humanity and in oneself.
"I actually care about the stories I tell. I hope that the stories inspire, enlighten and bring romance and hope back into music. What makes my music unique is the passion and feeling that goes into the music. I leave my self very vulnerable in hip-hop/R&B Style songs when most people are gangster and chauvinistic."
Throughout his career, he's told his stories and continued to that with the release of Waiting on Divinity in July 2018. Next single and second EP to the series to the WoD titles will continue his story and mission to revive romance in Urban music. "Esperame" and EP "Still,Waiting On Divinity" cater to women and showcase R&B that captures the true essence of what R&B started as and what it can still be as Shadow The ArchAngel doesn't sing about women, he sings to them with his music really capturing the spirit of a conversation that enlightens, inspires and captivates. Shadow The ArchAngel also captivates with his creative spirit. Armed with a BFA in Media Production, he's a filmmaker that has been hands-on with the visual side of his music. That includes working on the video for his single, "Cat & Mouse."
Of course, there is also his performance side. He has performed at Sweet Auburn Fest, the 5th Annual Atlanta Hip-Hop Day Festival and the 2016 Athfest. Come 2019, Shadow The ArchAngel plans on heading out on tour both nationally and internationally. With each stop he makes he'll continue to transform the role of the urban R&B artist back into mainstream pop by infusing lyrical content and storytelling.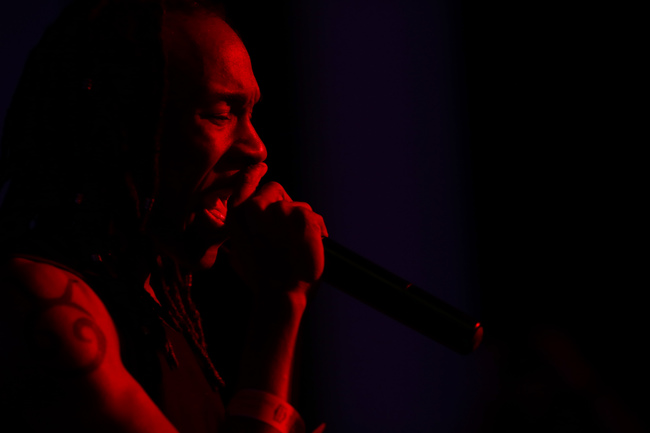 Short Bio:
Based in Atlanta, Shadow The ArchANgel fuses Hip-Hop with 80s pop/Rock and R&B to create a frequency that will both inspire and infect you.